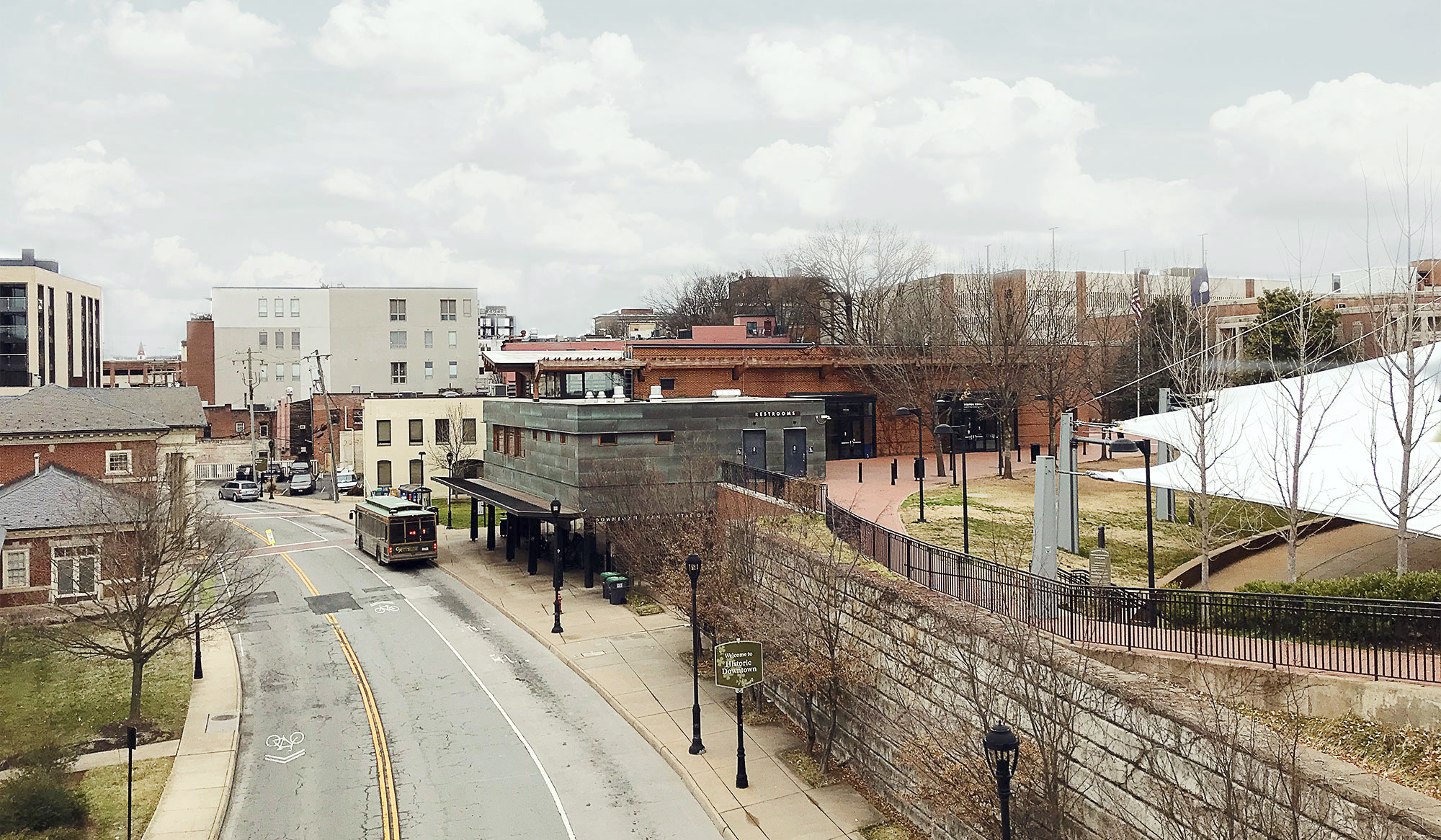 Best Remote Work Spots: Megan's Charlottesville List
One of my favorite things about working at Storyware is the freedom to work from wherever. As long as I give the partners a head's up, communicate my availability, and am online for team meetings, I have a lot of flexibility.
On days when I'm the only person in the office, it's nice to get a change of scenery and mingle with the community. Working remotely is also convenient when I have a client meeting on the other side of town, a hair appointment in Richmond, or am out-of-state visiting family. Last year, I even worked a day from an island in Maine. I clocked a few hours in the morning, took a lunch break for a lobster roll with a view, and was back online until 5 o'clock.
In the style that our CTO shared a post on his favorite places to work remotely in Richmond, the following are a few of my tried-and-true telecommuting spots here in Charlottesville.
---
Shenandoah Joe
Rose Hill
https://shenandoahjoe.com/
945 Preston Ave, Charlottesville, VA 22903

With an espresso bar and roasting operation on-site, I would recommend this spot to any of my coffee connoisseur friends. Parking can be iffy, but you can find spots this time a year at Washington Park Pool. I love the open layout of this space, and Bodo's and Kardinal Hall are convenient lunch spots a short drive away. Go here for: Cville's most extensive coffee selection.
---
Paradox Pastry
Downtown Mall
http://www.paradoxpastrycafe.com/
313 2nd St SE #103, Charlottesville, VA 22902
I discovered Paradox Pastry while working on the Downtown Mall a few years ago. A couple blocks removed from the main strip, it doesn't get as much traffic as other spots in the area. They have all the espresso drinks and cold brew one could want, but it's the pastries that keep me coming back (their almond pear tart, in particular). Go here for: all the butter.
---
Belle
Belmont
Belle's Facebook Page
407 Monticello Rd, Charlottesville, VA 22902
I'm a bit biased because Belle is a stone's throw from my apartment. That said, I know I'm not the only telecommuter frequenting this gem of a spot. Belle just updated their menu, has a great mix of breakfast and lunch eats, and serves beer and wine in addition to coffee. Go here for: homemade baked goods with a side of photo op. 
---
Atlas Coffee
Fry's Spring
http://atlascoffeecville.com/
2206 Fontaine Ave, Charlottesville, VA 22903
Atlas feels like Charlottesville's Central Perk or Luke's Diner because everyone who works there seems to know everyone who comes through the door. What they lack in space they make up for in outlets and friendly people. Go here for: paleo snack options.
---
Java Java Café
Downtown Mall
http://www.javajavacafe.com/
421 E Main St, Charlottesville, VA 22902
Imagine a bookstore café, sans bookstore. That's what Java Java feels like. I've discovered this is one of the quieter spots in town for a productive morning of remote work, and the Google reviews agree. Go here for: true coffee shop ambiance in the heart of the Downtown Mall.
---
Grit Coffee
The Corner
https://gritcoffee.com/
19 Elliewood Ave, Charlottesville, VA 22903
Of all the Grit locations, this is my favorite. Tucked down a side street on the edge of campus, it's a great spot for a UVA client meeting or regrouping after one. I rarely find myself on this side of town, but I look forward to a few quiet hours in a sunlit, upstairs nook when I do. Go here for: chai tea and collegiate charm. 
---
Three Notch'd Craft Kitchen and Brewery
IX Art Park
https://threenotchdbrewing.com
520 2nd St SE, Charlottesville, VA 22902
Sometimes, I need to squeeze in a few hours of work when I'd rather be drinking a beer. When that feeling hits, I stop by Three Notch'd to work from the bar, a corner table, or their outdoor patio. I suggest bringing a laptop with a full charge, and I highly suggest their pretzel bites. Go here for: the best remote work alternative to a coffee shop. 
---
Jefferson-Madison Regional Library
Downtown Mall
https://www.jmrl.org/
201 E Market St, Charlottesville, VA 22902
The last time my mom (a published author always working on her next book) came into town, she wanted to write from the public library while I was occupied 9-to-5. I decided to try follow example and spend an afternoon working from JMRL. The argument for telecommuting from this location includes Ting fiber internet, convenient hours, and a helpful staff, but I would recommend bringing a pair of headphones. Go here for: the affordability and their remote and mobile printing services. 
---
Milli Coffee Roasters
Downtown Mall
https://millicoffeeroasters.com/
400 Preston Ave #150, Charlottesville, VA 22903
This is my after hours jam because Milli is open late. In addition to serving my favorite latte in town, this spot has the best people watching. Milli can get crowded during exam season, but the late night, grinding, we're-all-in-this-together vibe is honestly pretty nice. Go here for: their wine selection, especially if you're working late and coffee-d out for the day.
---
With so many remote work options in Charlottesville, this is not an extensive list, but a few of my tried-and-true favorites from over the years. Whether you're a Cville native or here for the day, we hope to bump into you around town! Until then, may your coffee be strong and your work days be fruitful.